3,800 Full-Length Workouts On Demand
Watch on your TV, computer, tablet or phone. Workout when you want, where you want!
TRY IT NOW >>

- Laura Lane

- Sara Garwood

- Monica Brixey

- Christine Simmons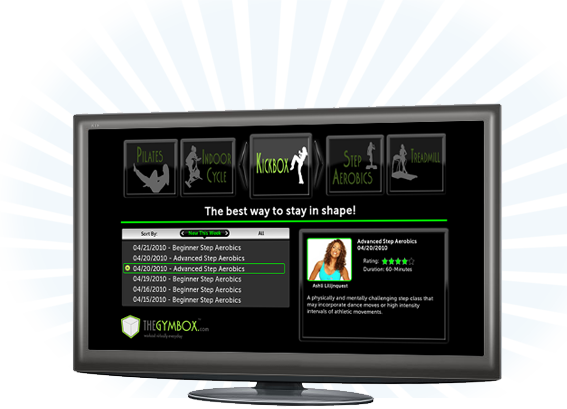 Going to the gym can be a pain. Dragging the kids to the daycare. Trying to make that 8:00 class on time. Overcrowded sessions. High cost monthly membership. The list is endless.
Workout DVDs aren't much better. How many times can you really expect to repeat a workout before the boredom is overwhelming?
TheGymbox is a whole new way to exercise. By leveraging the power of the internet, you can have the variety and excitement of gym-style workouts available anytime on your computer, TV, tablet or phone.
Imagine, no more hassle and no more boredom. Thousands of workouts ready when you are for about 30 cents per day!